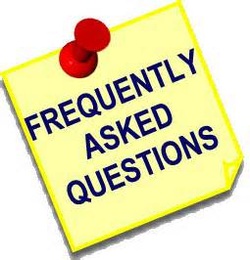 Why should I try holistic/complementary or integrated care?

The term holistic or complementary refers to any treatment that is not considered conventional or "traditional" medicine as prescribed by a physician. These practices are often used in conjunction (integrative) to conventional treatment. Illness causes stress to the physical body. Reiki and other healing modalities aid the individual in achieving deep relaxation and stress relief, while dealing with energy blocks that can weaken the immune system. It is a way for all individuals to integrate natural therapies, alone or in combination with medical treatment to achieve and maintain optimal health and well-being.

Are these practices safe?

Yes. None of these healing modalities will conflict with current or on-going medical care. Information obtained from this material, the website or during a session is not intended as a substitute for professional care. If you have or suspect you have a problem, please consult your healthcare provider.


What are your hours and where are you located?

Hours are by appointment only, Mondays-Saturdays. You may schedule an appointment using the Schedule Now button below or call Adriene @ 401-741-2278. Angel Whispers Serenity Space is located in North Kingstown, RI just off Route 4. Address and directions are provided with a confirmed appointment or registration for a class or workshop.

What types of payment do you accept?

Payment for services, certification classes and workshops may be paid with cash, checks and most major credit/debit cards. Unless other arrangements have been made, payment is expected at time of service. When booking online a credit card may be required to hold your appointment time or place in a class. This card will not be charged unless specified as method of payment at the time of the appointment or class. A no-show fee may be charged unless prior notification is received before any missed appointment or class.

What is … ?

Reiki is a technique that utilizes the flow of energy through the body to aid in stress reduction and relaxation that also promotes healing. It is administered by a certified Reiki practitioner to a client fully clothed on a treatment table. The word Reiki means Universal Life Energy or Universal Life Force. By using gentle hand positions the Ki (also known as Chi or Prana), or life force is opened and energized to promote deep relaxation and balance. Reiki is a simple, natural and safe method of healing and self-improvement. It has been effective in helping virtually every known illness and always creates a beneficial effect. It also works in conjunction with all conventional treatments to relieve side effects and promote healing. When the body is in a state of deep relaxation healing is much more likely to occur. Distant Healing is a Reiki technique that is accessible to all Reiki II and above practitioners. This allow the healing to be sent through time and space meaning that the practitioner and client do not need to be in each other's presence for the healing to occur.

Integrated Energy Therapy® (IET) is one of the next generation ~hands on~ power energy therapies. IET works to get the "issues out of your tissues". Lying fully clothed on a treatment table a certified practitioner uses gentle pressure applied to points around the head and spinal column to energize and integrate positive, healing energy. This allows those areas of the body found to hold both physical and emotional trauma to release tension. IET can be safely used in conjunction with all types of conventional medical treatments and counseling.

Magnified Healing® establishes a constant flow of energy from your heart to God (Source, Creation Energy, the Infinite Mind) through all of the Spiritual Centers. The link spirals and brings a deep state of grace pulsing forth from Source. Magnified Healing is different than other vibrational healing methods where the healing is channeled and directed through the practitioner. Using Magnified Healing®, the healer creates the energy with Source and becomes the mechanism of Healing.

Angel Touch Healing™ is a new healing modality channeled by Archangel Metatron. The practitioner, using rose quartz and a series of steps rapidly clears the chakras, bears witness to emotional storage removal and facilitates the release of blockages so that the body can be energized. This process promotes deep healing.

Chakras are the name given to the seven main energy centers of our body. The major chakras are the Root, the Sacral, the Solar Plexus, the Heart, the Throat, the Third Eye (or Brow) and the Crown, These swirling wheels of energy relate to our physical, psychological, emotional and spiritual well-being as energy flows throughout our bodies. These centers correspond to specific points along the spinal column and head. They can be blocked or clouded depending on what we are thinking and feeling about any area of our lives... Chakras are balanced by inviting them back to their natural state of vibration and frequency using color, light, sound, scents and touch... By stimulating the senses in a favorable way, the nervous system and therefore, the chakras are balanced, enhancing our sense of well-being and safety.

The Amethyst BioMat is a high-quality infrared heating mat used in healing and pain relief practices all over the world. The BioMat offers relief from muscle pain, joint pain and stiffness, muscle spasms, minor sprains and strains, and muscular back pain. The BioMat also relaxes muscles and temporarily increases local circulation. Relax as the BioMat restores balance and energy within your body while delivering far infrared rays and negative ions through the power of amethyst crystal. Amethyst is known to be the best conductor of far infrared light.

An Angel Reading is an opportunity to receive loving and healing messages from your Guardian Angels, the Archangels and guides. Deceased loved ones may also offer messages through the angel "zone". Clients' most frequently asked questions involve health, career, love relationships, family and life purpose. Readings are very gentle and supportive. Angel oracle cards are often used as an additional form of communication. These sessions are available in person and by telephone or email.

Re-Languaging with the Angels is a technique that can change how we speak to and about ourselves. Are you stuck? Do you keep circling around issues in your life without feeling like you're making progress? When you change your perspective and actively consider how your angels see your situation you can get unstuck. Whether we work on one issue or many, re-languaging can lead to a shift that changes your life. Principles in A Course in Miracles are often used in these sessions.

An Angel Gathering is when a group of people come together to receive individual readings that last approximately 20 minutes/person. Gatherings can be hosted in your home or at Angel Whisper for groups of 4-10. Like any home party Angel Gatherings offer a chance to entertain friends and family while offering something special. All that is needed is a quiet room or corner.


Hosting a shower, reunion or retreat? I am available to offer readings at an affordable, hourly rate. Often there are group themes that come through the individual readings.
---